News
Key numbers for the CPF
February 2018: TOEIC tests are the preferred certification of beneficiaries.
According to an article published by Les Echos, since the CPF came into force in 2015, approximately 1.4 million people have benefited from a validated certification under a CPF.
The majority (60%) of the demands concerns people looking for a job. English certifications represent 11% of certification validated with a CPF account.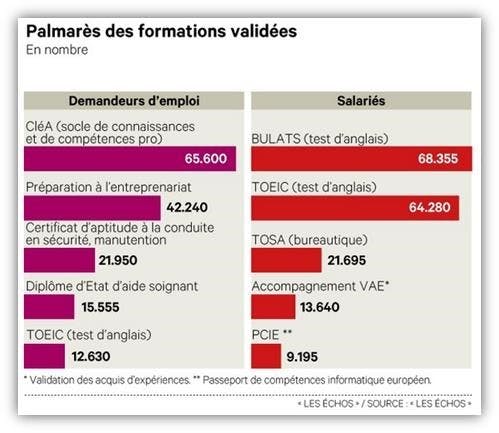 The TOEIC® tests were chosen by 77,000 people, 64,280 of whom were employees and 12,630 job seekers. TOEIC® tests are at the top of the list of certifications chosen for the CPF.