News
A picture on your TOEIC test score, but not just any picture…
Discover the requirements to follow to add a certified picture.
Are you about to take the TOEIC® Listening and Reading test in Public Programme? A few days after the test, you will receive your official score result on which your photo will appear. This score report is valid worldwide for 2 years and your score can be confirmed by ETS Global upon request of any company, academic institution or other organisation for recruitment or admission, for instance.
It is this document that you will present to recruiters during job or admission interviews. Therefore, it is essential that you have a professional and good-quality picture. To that end, we have defined criteria to help you choose the best picture for your score report. You can find them here.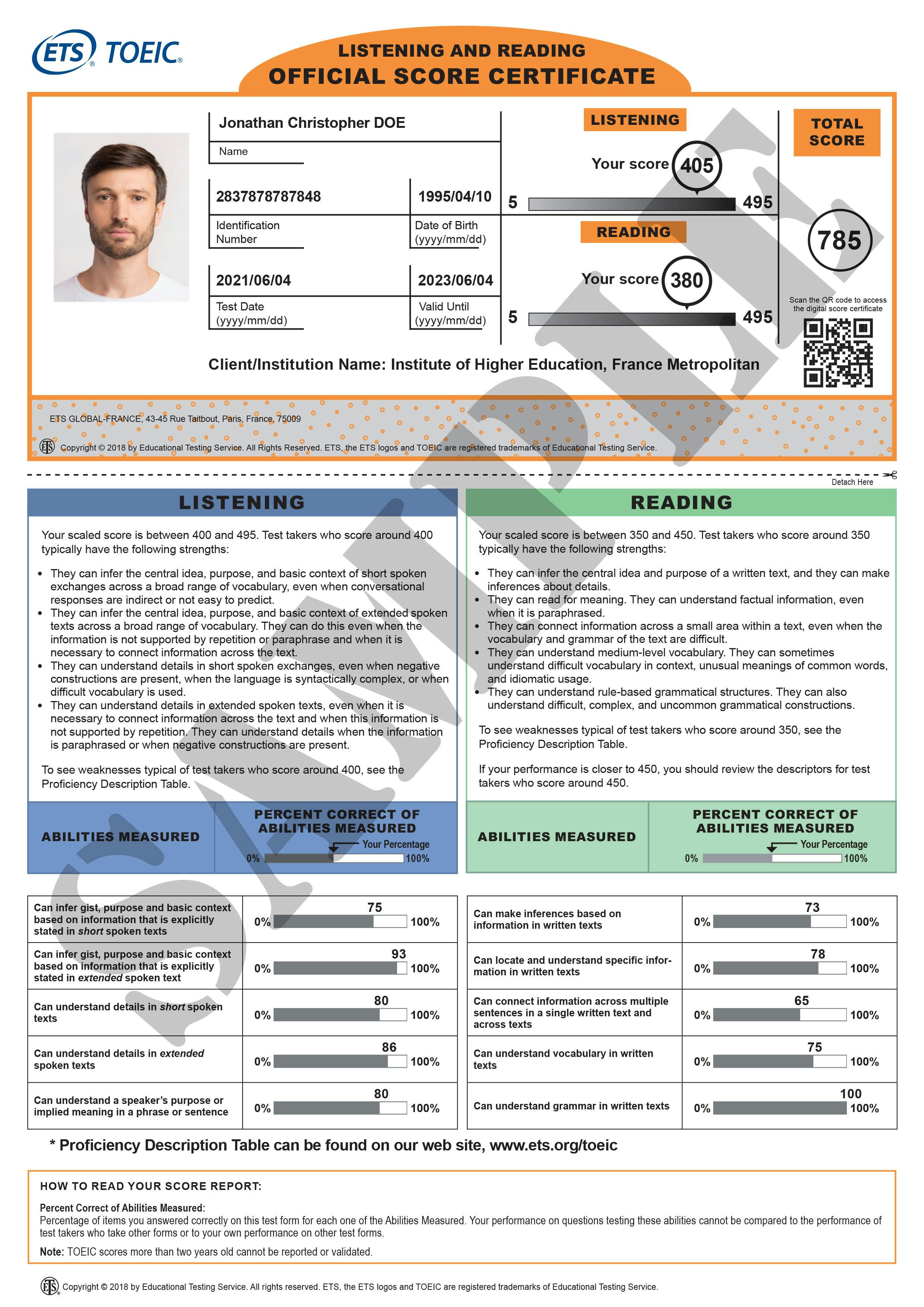 When you register online, you will be asked to upload an ID type picture. If it does not meet the criteria, our team will have to take a picture of you on the day of the test which will lengthen the test-takers welcoming procedure, without talking about the eventual stress you might experience that day. Overall your picture won't be as good than if you upload it yourself! So, when registering, take the time to upload a good ID-type picture that meets the criteria.That way you can be sure your picture will look good and you will avoid unnecessary procedure on the day of the test.

The TOEIC Score Report is your passport to a successful academic and professional future and your only valid document to prove your result. Without this, it is not possible to officially attest yourTOEIC score. Consequently, each part of this document is important: your score, obviously, but your picture as well!